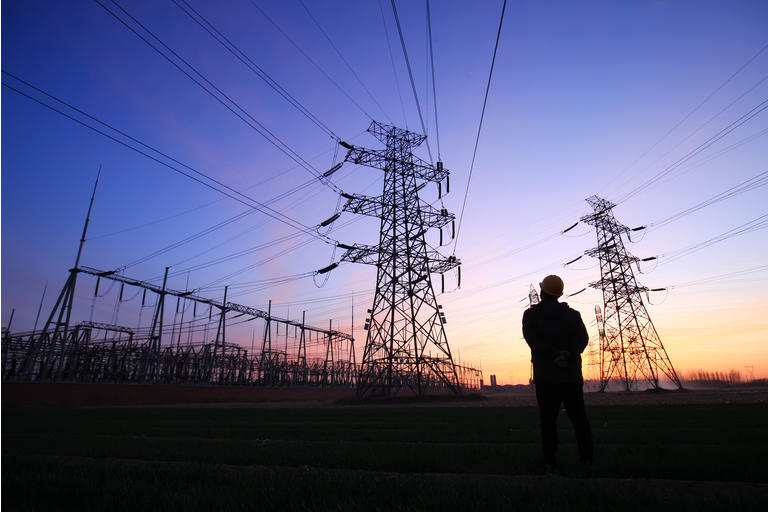 General Electric continued to implement its operational improvement plan since I last performed a sum of the parts analysis in my previous article. Since that time, GE's reverse stock split garnered quite a bit of media attention because this type of split is most commonly used by small-cap companies to meet exchange listing requirements. Ultimately, the reverse stock split has few practical implications for General Electric, but I agree with management that it does mark a new GE with CEO Larry Culp at the helm, that is significantly different than the GE that existed since the turn of the millennium. We see the difference in improved orders and profit margins that the company should be able to build upon for years to come.
Why Did GE Do a Reverse Stock Split
On July 30, 2021, GE announced that it completed the 1-for-8 reverse stock split. The company provided an FAQ dated June 23rd, 2021, explaining why the board felt the reverse split made sense at this time. "The purpose of the reverse stock split is to reduce the number of our outstanding shares of common stock, and to increase the per share trading price of our stock to levels that are better aligned with companies of GE's size and scope and a clearer reflection of the GE of the future, not the past."
In other words, it's part of an attempt to change how investors perceive GE. Through divestitures and reductions of many business units like oil & gas, lightning, GE Capital, etc. GE is primarily an industrial company and with 1.1 billion shares post split, its share count and price are more in line with fellow industrials shown in the table below.
Company Share Count Share Price GE 1.1 billion $106 Honeywell 690 million $228 3M Company 580 million $194 Caterpillar 547 million $210 Click to enlarge
Compiled by author from TD Ameritrade on: 9/6/2021
Practical Impacts of GE's Reverse Stock Split
Room for Further Dividend Compression
Read more: Net Asset Value (NAV): Formula and NAV Per Share Calculation
Even at a one cent/share per quarter, GE was spending over $350 million annually to supports its dividend. With recent improved cash flows, the dividend payout still clocked in at roughly 10% of GE's operating cash flow. By reducing GE's share count by a factor of 8, it gives management the flexibility to reduce the dividend by the same amount while still maintaining a token 1 cent each quarter. Given CEO Larry Culp's emphasis on cash flow and willingness to cut the dividend early in his tenure, if a dividend cut were planned in association with the reverse split, I suspect it would have already been announced.
Instead, GE's reverse stock split FAQ stated "We do not currently anticipate that the reverse stock split will result in a change to the total value of the quarterly dividend that shareholders receive. That means if the quarterly dividend per share is $0.01, the dividend per share post-reverse stock split would be $0.08. Although the Board of Directors of GE reserves the right to change the company's dividend policy in the future, we currently anticipate that the per share dividend paid initially will be proportionately adjusted to reflect the reverse stock split.
While it's possible that the "in the future" forecasts a dividend cut, I think it more likely foreshadows a dividend increase bringing the dollar value more in line with peers like Honeywell in the future.
Altered Investor Behavior? Perhaps Among Small Segments of Individual Investors
It is a well propagated myth that institutional investors and mutual funds don't buy penny stocks, which are stocks trading below $5/share. This article explains the history of why Congress targeted penny stocks in the 80s and 90s, when stockbrokers marketed low share-price stocks to an information starved public. Today, institutional investors are much more likely to be bound by minimum market cap, liquidity, sectors, and governance. Index funds like those tracking the S&P 500 would include GE whether it traded at $2/share or $200/share, and there are even funds that specifically target low priced stocks. Overall, there isn't likely to be much change in the institutional ownership in GE resulting from the reverse split.
Read more: Should I Sell My Crypto Currency – Bitcoin, Ethereum, Dogecoin, Shiba Inu – Now or Hold and Buy More? | aving to Invest
On the other hand, retail investor behavior is likely to change with regard to GE. For one, some retail investors believe share price matters because their education sources reinforce that idea. For example, this IBD article suggests that only stocks trading above $10/share are "high-quality." Separately, individual investors have less money than their institutional counterparts making 100 share lots more difficult to purchase. This matters for retail investors that like to use option strategies, often for speculation or income generation. These are offsetting factors, so overall, the impact is mixed, but the largest impact may be reduced volatility as even lots are now more expensive.
Is GE Stock a Buy, Sell, or Hold Now?
Since the reverse split, General Electric's stock has primarily traded sideways, a continuation of recent pre-split months. GE's reverse split has little practical value, but the company is still undervalued given the changes implemented since former CEO Jeff Immelt's departure.
GE is currently trading higher than 2019 levels, but a quick review of revenue at the major business suggests that, if anything, shares should be priced lower than 2019.
Revenue (billions) 2Q2018 2Q2019 2Q2020 2Q2021 Aviation $7.5B $7.9B $4.4B $4.8B Power $6.3B $4.7B $4.2B $4.3B Healthcare $5.0B $4.9B $3.9B $4.5B Renewable Energy $2.9B $3.6B $3.5B $4.0B Total $21.7B $21.1B $16B $17.6B Click to enlarge
Sales stabilization in 2Q2021 over the prior year is good, but revenue at the three profitable business segments is still significantly below 2019 and 2018 levels. Overall profit margin still lags 2019 and 2018 levels, but the individual segments tell a brighter story.
Profit Margin (%) 2Q2018 2Q2019 2Q2020 2Q2021 Aviation 19.6% 17.6% -15.7% 3.6% Power 6.5% 2.5% -1.2% 7.0% Healthcare 18.6% 19.4% 13% 18% Renewable Energy 2.9% -5.1% -7.2% -2.4% Total 13.3% 10.8% -3.0% 6.7% Click to enlarge
Read more: Bitcoin Price Tracker (BTC/USD) | Today&039s Price | NextAdvisor with TIME
GE pulled off a dramatic trend reversal in its power business with profit margin above even 2018 levels on higher sales than 2020. One quarter of positive results isn't enough to claim victory in management's turnaround plan, but given GE's operational shift, this is an extremely optimistic development. Aviation and renewable energy improved in difficult markets with less domestic air travel and almost zero international. Even healthcare is better than it appears given the 2021 (and 2020) numbers no longer include the impact of GE's highly profitable biopharma business.
Orders (billions) 2Q2018 2Q2019 2Q2020 2Q2021 Aviation $9.5B $8.6B $3.7B $5.5B Power $6.3B $4.9B $2.9B $4.8B Healthcare $5.3B $5.2B $4.1B $4.8B Renewable Energy $2.7B $3.7B $3.0B $3.2B Total $23.8B $22.4B $13.7B $18.3B Click to enlarge
Into late 2021 and beyond, orders demonstrate a rebound across all business segments. The rebound in power is particularly exciting because this segment had the most opportunity for operational improvements. Under power's previous management (although partially the same today), GE sacrificed long-term profitability for short-term sales numbers. If GE can continue to rebuild its power business, profitably, through operational improvements, the company is poised to take advantage of a continuous shift away from coal to cleaner fuels like natural gas and hydrogen. Aviation continued to struggle for orders, but the 48% yoy improvement is a good start in a difficult macro environment.
Valuation
Below I've made adjustments to my previous sum of the parts valuation primarily accounting for changes in the AerCap and Baker stakes. I also applied ranges to the businesses with less certainty around them, as those segments are most susceptible to management execution failures and successes.
Business Value Aviation $88-100 billion Healthcare $50 billion Gas & Hydrogen $30-50 billion Wind $17.5-45 billion GE Capital $0 AerCap stake $5.7 billion Baker Hughes stake $6.1 billion Misc $3.5 billion Net Debt -$51 billion Estimated Market Cap $149.8-208.1 billion Click to enlarge
The wind segment is difficult to pin down with the lower bound set by my estimates in a DCF model and the upper bound assuming the market has Vestas Wind Systems priced correctly. Power is also in the early stages of a turnaround with a wide variety of possible outcomes. Risks to GE's turnaround include political risk associated with national energy policies, management execution failure, or a rise in interest rates, which could hinder GE's ability to pay down debt. I believe GE is undervalued at current levels, but I expect the bumpy ride to continue between here and fair value.
How Did the Reverse Stock Split Affect GE?
Just a few years ago, GE was buried in debt, and bankruptcy rumors were flying given the company's trajectory. At the time, a reverse split could have conserved hundreds of millions of dollars, but despite all the great work John Flannery did during his short tenure as CEO, he wasn't bold enough to cut the quarterly dividend to one cent anyway. Today, with manageable debt and positive cash flow, the reverse stock split is symbolic with few practical implications. GE's FAQ said it best; the reverse split "marks another step in GE's transformation." With a stronger balance sheet, dramatic improvement in orders, and a shift towards an offensive playbook that Culp became known for at Danaher, the reverse split might very well mark GE's turning point, but it definitely will not be the cause.